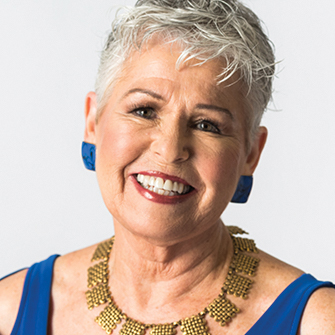 Claire O'Leary
Claire is a Survivor's Healing Alchemist and Reiki Master who empowers others to be seen and heard through her peer led EMPOWER™ Technique and from Wounds to Wisdom mentoring program.
For 5 years, Claire has led workshops and worked with individuals to guide them through blocks, helping them identify, release and reframe their trauma to empower their voice.
CEO and Founder of The Empowered VOICE traveling exhibit, Claire empowers the voice of survivors through expressive arts and speaking.
"A child sexual assault survivor myself, once at age 5 then ongoing for several years as a teenager, I know first hand what it feels like to be a survivor. I understand the courage it takes to face the old stories of the past and to use those to move beyond survival.
To embrace those old stories and move through the pain of silence to find my own authentic voice. To use the confidence gained from moving through the anger, shame and blame to live my soul's desire.
And I know first hand how long it can take to even claim the past, let alone heal from it. Through my own healing journey, I have learned many ways to cut through the old patterns and transmute them for my own benefit.
I changed from someone who was a yes girl, someone who couldn't stand up for myself or share my own desires (heck, I didn't know my desires because I didn't know who I was) to a confident woman who not only knows myself well, but use my past to propel myself through it and now share my own authentic voice with other survivors."
I provide a safe haven for incest survivors to claim their authentic voice and shorten their emotional healing journey. I empower you to release anger, resentment and negative self-talk that comes from old wounds.
I guide you to regain self-confidence & inner power and embody your authentic voice so you can experience the inner power to live your soul's desire.
I gently cut through negative thought patterns, release anger and resentment that stems from old wounds, guide you to regain peace and joy, embody your authentic voice, build self confidence and embrace your inner power.
So you can experience the confidence and inner power to live your soul's desire.
Bringing Incest to Light
My mission is to Bring Incest to Light on both a personal and national level. 
Women who even after years of therapy and self work are still feeling the effects of being an incest survivor. Anger and resentment creeps up on them when they least expect it. They still feel shame and blame. Negative self-talk takes over more often than not. They don't have the self-confidence they would like. But most of all still are not feeling heard.
They've lost their voice.
That was me years ago.
Silenced as a child myself, it took me years to reclaim my voice. Now I want to help you reclaim yours.